One way to make your pictures interesting, aesthetically pleasing, and of the ordinary is to consider the composition of each shot. Composition is the plan or placement of all things in your photograph. Here are some suggestions to help you with the composition of your photographs:
1. One thing to consider is the Rule of Thirds. The Rule of Thirds states that a composition can be divided into 9 equal parts with 2 equally spaced horizontal lines and 2 equally spaced vertical lines. The points that the intersection of these lines create can then be used to place objects of focus in your photograph. The Rule of Third states that when objects are aligned in this way, the result is a composition that is more interesting and aesthetically pleasing.
Take a look at the picture below. Each child was placed at one of the intersecting points. The result is a placement that is aesthetically pleasing and even professional looking, even though it was taken at a moment's notice outside on the front lawn.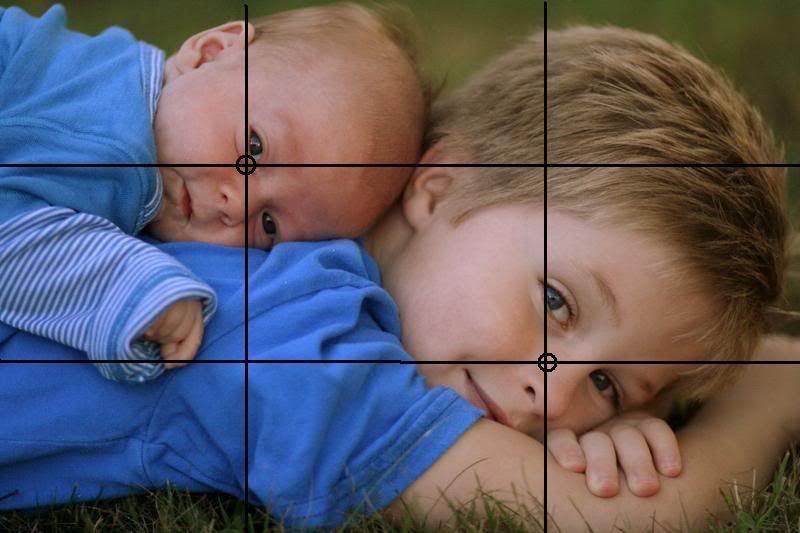 2. Consider framing your shots. Doorways, tree branches, window frames . . . these can all act as natural "frames" for your subject.
3. Another composition tip -- and my personal favorite -- is to get closer. Robert Capa, an acclaimed 20th century combat photographer who covered five different wars, said "If your pictures aren't good enough, then you aren't close enough."
Next time you set up a shot and think you are ready to press the shutter button, take 5 steps forward. You'll find that this enables you to focus on one singular part of your subject, and the result are fantastic. Your perspective will be different, and you'll find some detail about your subject that will become the focal point of your shoot. It changes things entirely.
In this picture below (a favorite of my son), I was aiming to capture his attempts at crawling. After a few shots of his entire body, I took about 4 steps forward and snapped this. The result? A picture with leftover food on his face, a common misshap here with three children running around. Truly, this is how he looks. Had I not stepped forward, I would have missed the opportunity to capture this moment and remember always his dirty little face.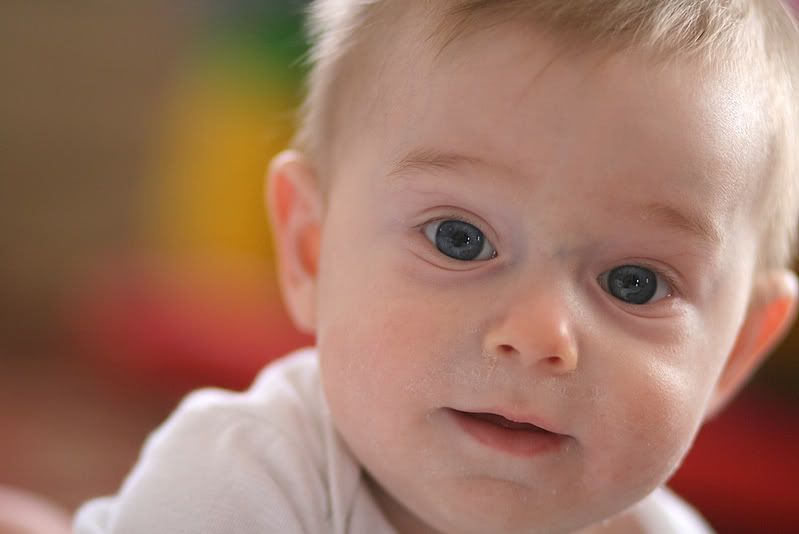 4. Think about your background. Sometimes we get so interested by the foreground of our picture that we fail to see problematic things in the background. Take a glance past your subject . . . make sure no tree branches are coming out from behind the subject's head . . . if you see something problematic, don't worry! Take a step left or right, and this will change your perspective and the view of your background.
5. My last composition tip for the week is to not be afraid to utilize negative space. Negative space is all the space that is not your subject. Don't be afraid to use it now and again -- and lots of it when you do! Note the use of negative space in the photo below.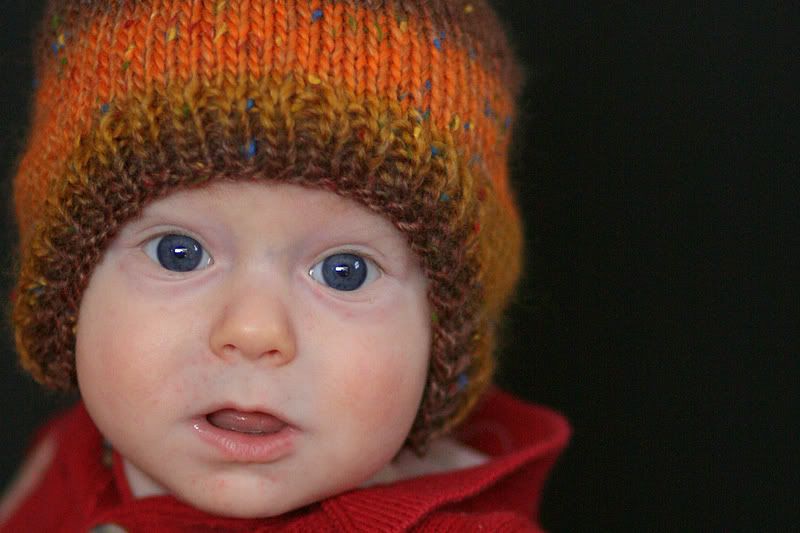 As always, I am always available for questions, tips, suggestions, or help at photos@thegoodmama.com. Have fun shooting this week -- I know I will!